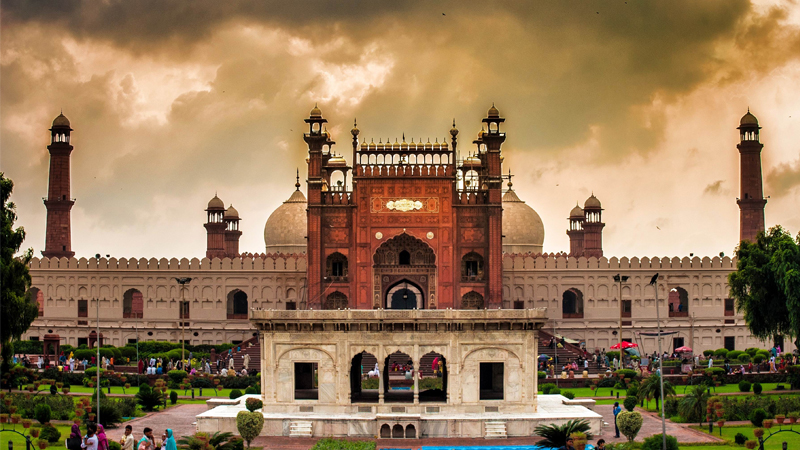 Badshahi Mosque
Lahore
The Badshahi Mosque in Persian Padshahi Masjed means the 'Imperial Mosque' in Lahore, commissioned by the sixth Mughal Emperor Aurangzeb in 1671 and completed in 1673, is the second largest mosque in Pakistan and South Asia and the fifth largest mosque in the world. Epitomising the beauty, passion and grandeur of the Mughal era, it is Lahore's most famous landmark and a major tourist attraction.[1] It is located in Iqbal Park in Lahore, Pakistan which is one of the largest urban parks in Pakistan. Capable of accommodating 55,000 worshippers in its main prayer hall and a further 95,000 in its courtyard and porticoes
.

Wagah Border Flag Lowering Ceremony Lahore
This ceremony takes place every evening before sunset at the Wagah border, which as part of the Grand Trunk Road was the only road link between these two countries before the opening of the Aman Setu in Kashmir in 1999. The ceremony starts with a blustering parade by the soldiers from both the sides, and ends up in the perfectly coordinated lowering of the two nations' flags.[2] It is called the beating retreat border ceremony on the international level. One Jawan (infantryman) stands at attention on each side of the gate. As the sun sets, the iron gates at the border are opened and the two flags are lowered simultaneously. The flags are folded and the ceremony ends with a retreat that involves a brusque handshake between soldiers from either side, followed by the closing of the gates again. The spectacle of the ceremony attracts many visitors from both sides of the border, as well as international tourists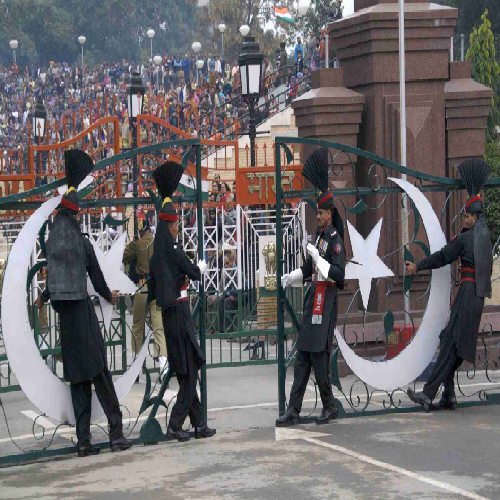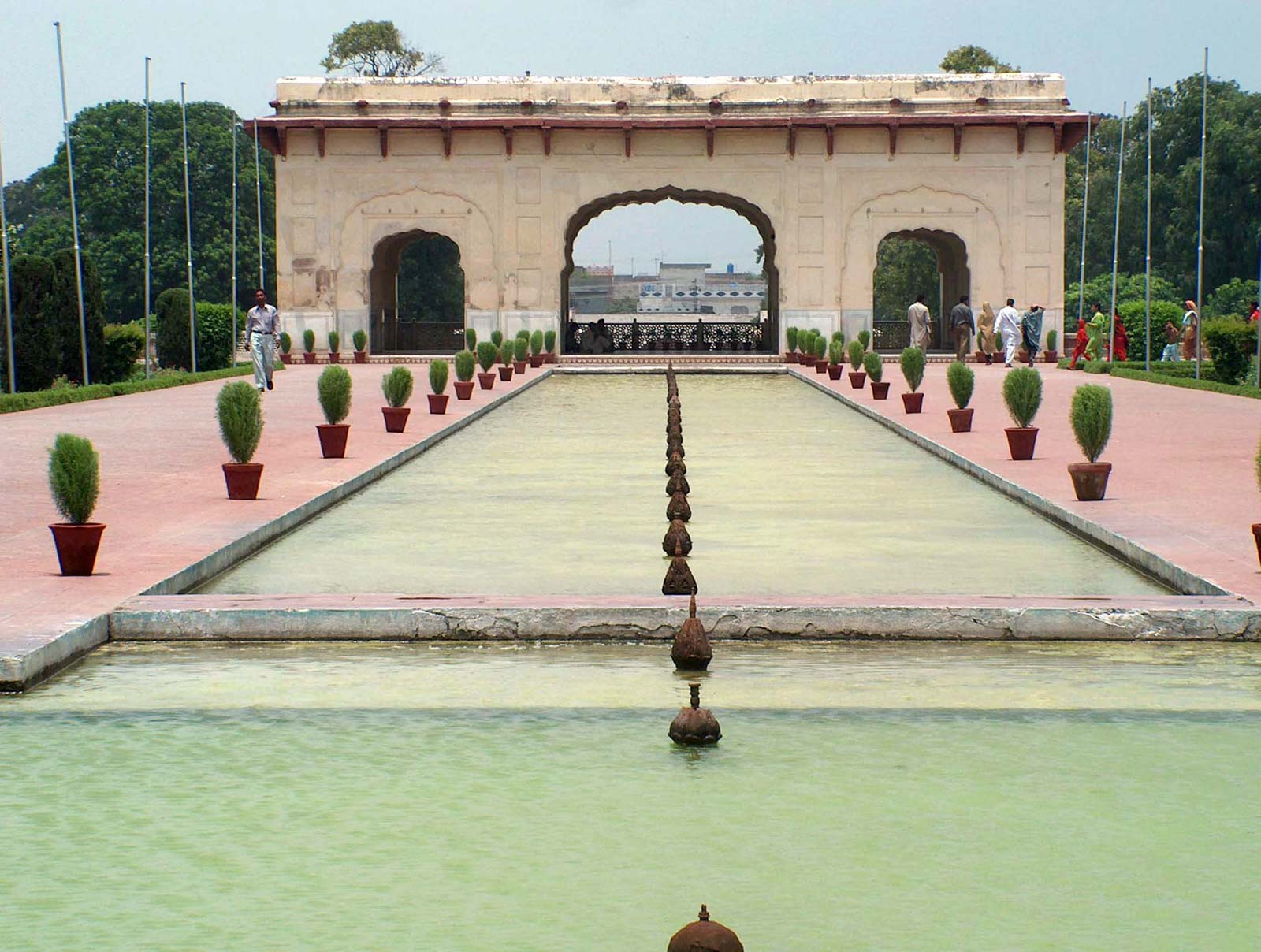 Shalimar Gardens, Lahore
Lahore
The Shalimar Gardens are located near Baghbanpura along the Grand Trunk Road some 5 kilometers northeast of the main Lahore city. Shalimar Gardens draws inspiration from Central Asia, Kashmir, Punjab, Persia, and the Delhi Sultanate.
.
Minar-E-Pakistan
Lahore
Minar-e-Pakistan, literally "Tower of Pakistan" is a public monument located in Iqbal Park which is one of the largest urban parks in Lahore, Pakistan. The tower was constructed during the 1960s on the site where, on 23 March 1940, the All-India Muslim League passed the Lahore Resolution, the first official call for a separate homeland for the Muslims living in the South Asia, in accordance with the two nation theory. The foundation stone was laid on 23 March 1960. The construction took eight years, and was completed in 1968. The Minar was completed on 31 October 1968 at an estimated cost of Rs. 705,8000. Today, the minaret provides a panoramic view to visitors who can climb up the stairs or through an elevator. The parks around the monument include marble fountains and an artificial lake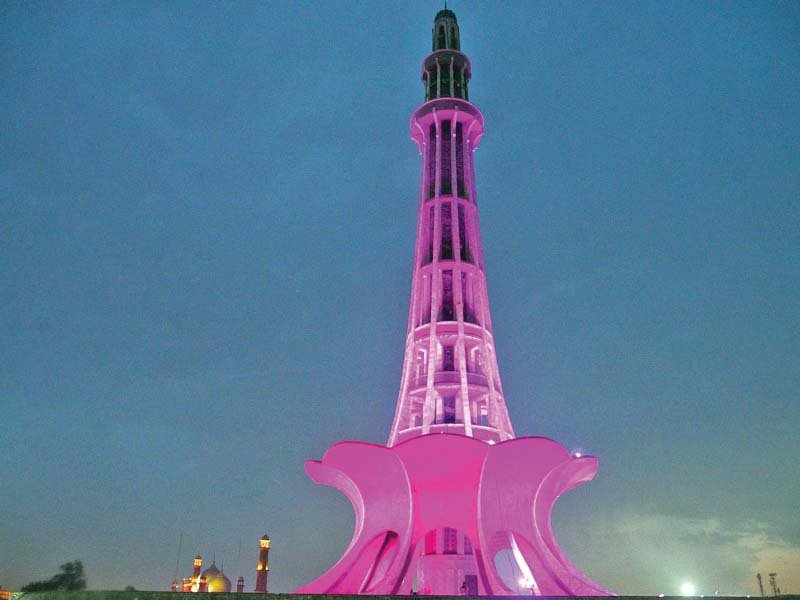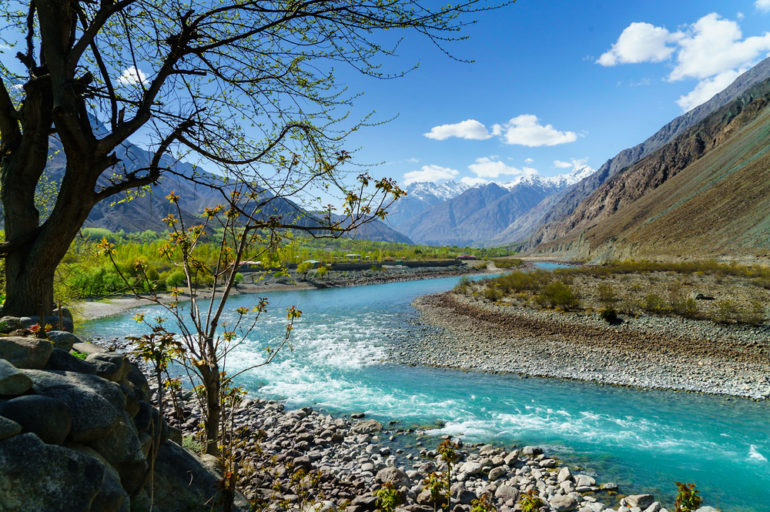 Naran, Kaghan Valley
Lahore
Naran is a medium sized town in upper Kaghan Valley in Mansehra District of Khyber Pakhtunkhwa province of the Pakistan. It is located 119 kilometers (74 mi) from Mansehra city at the altitude of 8,202 feet (2,500 m). Naran is one of the most scenic town in Pakistan, attracting thousands of tourists, trekkers, photographers and nature-enthusiast, every year. The Kunhar River, swollen by glacier melt, passes through this town as it meanders its way through the valley.[1] Kunhar river in Naran during the month of June as viewed from PTDC motel Naran can be considered as base station to scenic destinations like Lake Saif-ul-Malook, Lalazar Babusar, Noori Valley and Purbi Valley.